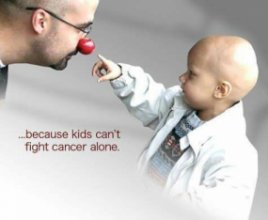 For the fourth year Dimitri Tsintsadze Foundation - Journalists for children lives, with your support have fought to save children with leukemia and cancer. For this period together we have helped 261 children.
18 applications were filed in august. 13 beneficiaries were satisfied with the fund's recourses. 5 beneficiaries were provided with medications from Pharmadepot for free. From 13 beneficiaries 5 beneficiaries' travel accomodation expenses were covered. For the two beneficiaries we bought medications abroad. For the 4 of them medical researches were funded. We provided help with the amount of 19558 laris. We want to thank each of you, for your donations. Thank you on the behalf of our beneficiaries, their families and members of the fund.
For the fourth year we don't stop and continue to fight for the lives with the hope of your support because their fate is in your hands. Despite the significant support from the Ministry of Healthcare Georgia, municipalities and different foundations huge part of expenses still are hard to find for the families of these children. This type of expenses is covered by Dimitri Tsintadze Foundation. We buy medications abroad, cover travel and accommodation fees, often rehabilitation and medical research expenses are covered by us.
Thank you for your support, trust, together we will save lots of lives. There is a button on our website where you can donate money to account of Dimitri Tsintsadze Foundation and help our children with the cancer and leukemia.
Also you can call 0901080806 or transfer the money:
Bank of Georgia: BAGAGE22
Account Number: GE62BG0000000996577500
TBC Bank: TBCBGE22
Account Number: GE98TB7517536080100003
Receiver: Dimitri Tsintsadze Foundation
Thank you for support and trust.