Currently Helping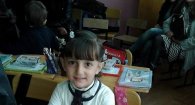 Tako kontselidze is 7 years old and was diagnosed with promyelocytic leukemia at Iashvili Clinic. Her health conditions were assessed as heavy.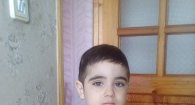 This guy with beautiful eyes is Gabriel Maisuradze.
In February he was diagnosed with aplastic anemia in Iashvili Clinic. His illness was assessed as heavy and he was flown to Israel for urgent stem cell transplantation.